Home
Marine Ornithology presents peer reviewed contributions concerning international seabird science and conservation.
Marine Ornithology is supported and published biannually through a partnership between global seabird societies including the African Seabird Group, the Pacific Seabird Group (PSG), the Australasian Seabird Group, the Seabird Group (U.K.), the Dutch Seabird Group, and the Japan Seabird Group.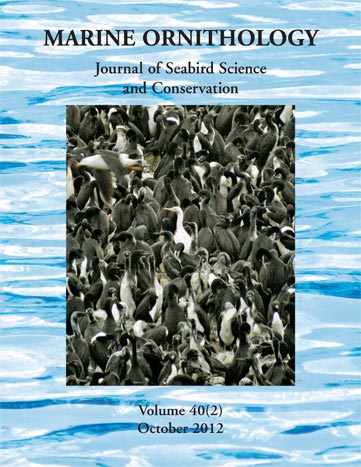 Front-cover picture: An albino Guanay Cormorant Phalacrocorax bougainvillii stands out among its normal conspecifics at Isla Pescadores, Peru (see Delord et al., p. 123). Photo courtesy Karine Delord.
SPONSORS: